Please click on a question below to see the answer.
All questions about Flashkit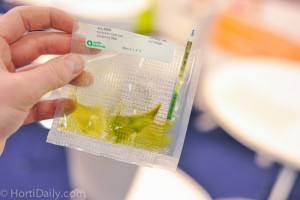 Why does the ImmunoStrip have no control line or a weak control line?
Why do my test result appear to be weak? Is there a problem with my test?
I left my ImmunoStrip container out of the refrigerator overnight. Are my tests still usable?
How reliable are my test results?
There is a green line where the test line should be. What causes this and how should I interpret the result?
At test completion, I interpreted my result as negative. Now, the test has dried and I can see a line. What does this mean?
All questions about ELISA
Why isn't my ELISA producing any color?
Can I coat plates and then store them?
Why did color appear in all my testwells?
Why did color develop in all wells along the edge of the plate?
Why did unexpected color develop in wells near positive samples or positive controls?
Why did I get what appears to be false positive results with my samples?
Why are my positive results weak?
Why does one of my test components have an odor of decay?
How long does it take to perform an ELISA test?
What are the ideal temperature ranges for storing and performing the test?
All questions about AmplifyRP®