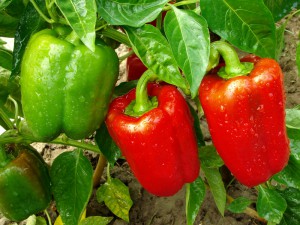 Seeds are the foundation of Agriculture. Being at the source, the seed industry is engine that drives technological innovation and constantly creates new and improved varieties.
Developing new varieties resistant to fungi, viruses and bacteria is one of the biggest challenges faced by breeders who need to keep peace with the constant appearance of new pathogens.
Seed companies also need to constantly monitor their production sites as well as the quality of their seed lots, in order to deliver, year after year, high value seeds to their customers.
In addition, seed companies create added value by providing customer support, helping the customers to fight against diseases in order to optimize the yield of the varieties
Agdia-Emea has long-standing commitment to working with seed companies at different levels from research to production. Several products now in the Agdia catalog have been co-developed in collaboration with seed companies and can be used by breeders, plant and seed pathologists, crop specialists and customer support teams.
Our ELISA kits are especially designed to give fast, reliable, accurate and consistent results, lot after lot and year after year.
Flashkit® (ImmunoStrips®) are ideal tool for breeders, to assess pathogen spread on resistant varieties; for plant pathologists, to monitor the health of plants in the greenhouses or in the fields; for customer support teams, to advice customers and help them to improve their crop management.
Our new rapid molecular amplification platform, AmplifyRP®, brings the molecular biology laboratory to the production site, allowing the detection of pathogens that cannot be detected by traditional methods.
Agdia-Emea is always very attentive to the needs of seed companies and ready to provide new solutions.  Don't hesitate to contact us if you are looking for a particular solution.
Help your customers to grow the full potential of your seed varieties by using our reliable and innovative solutions for plant disease diagnostics.
Check the available products products and services